"An acoustic piano with a volume control, or a digital piano with strings? Yamaha's latest development stretches the imagination and opens up a whole new world of possibilities."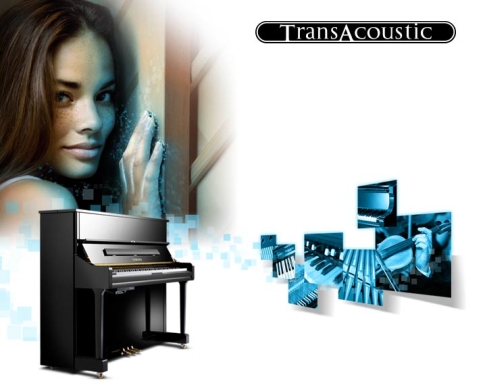 You can experience this new technology, complete with a detailed explanation of the functions, and try it out for yourself. We're sure you'll like it!
After the successful launch of the upright piano model U1 and the grand piano model GC1, the new TransAcoustic system is now available also for the grand piano models C1X and C3X, as well as for the upright piano models YUS1, YUS3 and YUS 5.
YAMAHA TransAcoustic Road Show im Oktober 2014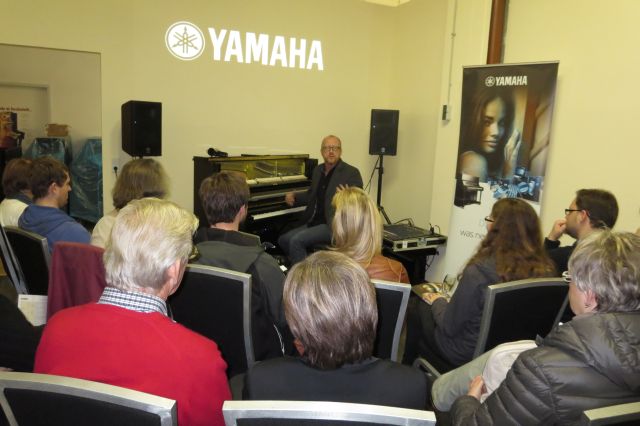 Am 31. Oktober 2014 kam Yamaha mit der "TransAcoustic Roadshow" in unsere Werkstatt. Über 40 Gäste erlebten die großartige Show von Yamahas Top-Vorführer Bert Smorenburg. Aus Mangel an Stühlen mußten sogar zusätzlich Bierbänke aufgestellt werden. Bei anschließendem Fingerfood und Getränken wurde noch lange geredet, gefragt und ausprobiert, bis spät in den Abend konnte man an Yamahas Fachkräfte und unsere Mitarbeiter alle Fragen stellen.
Vielen Dank für Ihr reges Interesse!